Finest selection of villas in Istria

Explore our carefully selected villas, choose just the right one for you and book a stay with confidence
Discover Istria
Why book with us
From a villa by the beautiful Adriatic Sea to a perfect holiday home in the magical Istrian countryside, we've got you covered! In order to ensure you can easily find an amazing place to relax and fully enjoy a holiday with all your desires and needs met, we have handpicked exceptional villas from reliable hosts for you to choose from.
About us



A NEW DAY, A NEW VILLA - CHECK OUT OUR NEWCOMERS
Latest additions to our selection
EXPERIENCE BEAUTY, EXCITEMENT & PLEASURE ON HOLIDAY
Explore the very best of Istria
Feel Istria with all your senses! Actively explore its beautiful landscapes along the coast and in the countryside, delight in delicious dishes, discover the legends and heritage … and have fun every step of the way.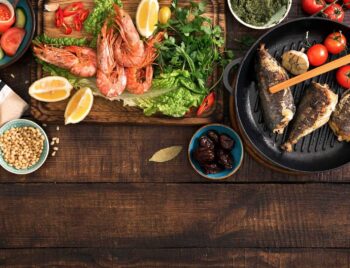 Gastro
A NEW DAY, A NEW DEAL - DISCOVER OUR SPECIAL OFFERS
Grab our best deals
TAKE OUR WORD FOR IT … AND SEE WHAT OTHERS ARE SAYING
Our guests say that…
What a charming home in such a charming little village! We would give it six stars out of 5. We booked our stay to escape the day to day and enjoy a spa-like vacation. This home did not disappoint! Everything about our stay was simply perfect. It all started with our welcome, which was top notch. The views are simply breathtaking, the scenery around Gracisce in general does not disappoint. We look forward to visiting again.
- Chris
15.05.2020
The villa lived up to our expectations. It had everything we needed and was furnished to a high standard. We really enjoyed the outdoors and the pool is just great. The hosts are really friendly and they gave the very best advices about local restaurants a what to do around.
- Marie
15.09.2020
We loved the villa and booking was easy. The staff were great and they answered all our questions quickly! The villa was just like the photos showed and we had a great time.
- Mathew
13.01.2021
We got a brand new villa with all extras. location is a nice quiet village but only 20min around Porec, the nearest bigger city in the beach area. thank you for the great hospitality.
- Nils
04.04.2021
Very nice place with amazing utilities. Our stay couldn't have been any better. Thanks to the very friendly host as well!
- Boris
15.04.2021
It is an excellent, completely new property, beautifully designed and very nicely equipped with everything necessary for a comfortable stay. The hosts are extremely friendly and went above and beyond to make us feel welcome. We would stay again anytime!
- Ivan
11.06.2021
This has been one of the best holidays ever. The location is great. It's quiet and the perfect place to relax. We loved traveling to the beaches, which our host suggested. All of them were amazing and within reach. The cleanliness and the service provided by the host was impeccable. Everything was in perfect condition and the host even went out of his way to clean the hot tub. The communication was fast and reliable. We always felt like a priority and our custom requests were dealt with quickly. I can completely recommend this Airbnb to anyone looking for a relaxing and fun holiday.
- David
08.07.2021
Fantastisch verblijf in het oude stadje van Gracišce! Het stadje zelf is een oase van rust, maar op 40-60 min kan je zowat alle Istrische hotspots bezoeken (oa. Rovinj, Porec, Pula, Labin,…). Het huisje is prima uitgerust, met zowel een binnen- en buitenzwembad, airco, 3 ruime slaapkamers met elk een eigen badkamer,… kortom, alles is aanwezig voor een onvergetelijke vakantie! Klein detail nog: schrik niet als je om 6u in de ochtend gewekt wordt door de plaatselijke klokkentoren ;-)
- Jo
03.08.2021
Dieses moderne und wunderschöne Haus bietet alles für den perfekten Familien Urlaub. Hier bleibt kein Wunsch offen. Wir kommen wieder.
- Sabine
03.08.2021
Sehr schönes Haus und super großem Pool. Außerordentlich sauber und mit einer top Ausstattung! Auch unser Ansprechpartner Oli war super höflich und sehr sehr nett. Bei jeder Frage war er immer hilfreich und konnte umgehend helfen! Würden wir auf jeden Fall wieder buchen. Sehr zu empfehlen.
- Luca
07.08.2021
The villa is even better than the pictures tell you. The pool is very big and you have a very nice view of the coast. Most top sightseeing destinations are within half an hour drive. I definitely recommend this villa for a great holiday stay in Istria Croatia.
- Peter
14.08.2021
Wir hatten eine sehr schöne Zeit in der Villa Maslina. Das Haus ist neu und sehr gut ausgestattet. Die Besitzer sind sehr freundlich und hilfsbereit. Der Pool hat eine gute Größe für vier Personen und der Garten lädt zum Sonnenbaden und zum Essen unter dem Pavillon ein. Es gibt eine leckere Pizzeria, die man in nur 2 min zu Fuß erreichen kann. Auch ist eine Frühstücksbestellung über die Gastgeber möglich. Uns wurde auch nach einer Woche ein Handtuchwechsel und ein bisschen Aufräumen angeboten. Mit unserem Hund sind wir in dem nahegelegenen Wald (5min Fußweg) spazieren gegangen. Die Gegend des Busola Beach (15 min mit dem Auto) fanden wir mit Hund besonders schön. Nach Poreč ist es nur eine kurze Autofahrt von ca. 5-10 min, wo man sowohl viele Supermärkte wie auch eine sehr schöne Altstadt mit vielen Restaurants findet. Wir würden jederzeit wieder unseren Urlaub dort verbringen.
- Nora
29.08.2021
Schönes Haus im mediterranen Palazzo Stil mit passendem Einrichtungsstil. Küche, Badräume und Schlafzimmer sind klimatisiert, ausreichend ausgestattet und sauber. Da die Renovierung bzw, der Ausbau noch nicht allzu lang her sein dürfte, ist soweit alles in gutem technischen und baulichen Zustand. Die zweite Haushälfte der Villa steht leer und soll noch saniert werden. In diesem Fall auch ein schönes Ferienziel mit eigenem Pool für 2 Familien oder eine Großfamilie...
- Andre
30.08.2021
Die Villa Katarina ist ein Ort zum Wohlfühlen und Entspannen, perfekt für eine Familie. Die Kommunikation und der Empfang war großartig und wir haben uns sofort wohl gefühlt. Das Haus ist wunderschön und sehr liebevoll gestaltet und renoviert. Die Pools und die Sauna sind toll und unsere Kinder waren sehr begeistert und wir auch! Der alter Ort ist einfach nur zauberhaft und abseits des Trubels. Besser hätten wir unseren Urlaub in Kroatien nicht verbringen können! Wenn wir wieder nach Kroatien fahren, würden wir sofort wieder in der Villa Katarina wohnen wollen! Für uns ein perfektes, liebevoll gestaltetes Ferienhaus mit tollen Extras und Komfort, das keine Wünsche offen läßt!
- Jaqueline
15.09.2021
The house is perfect, without flaws. One of the most beautiful houses we have been to. The layout of the rooms is ideal, the large living room combined with the dining room and kitchen makes one great space for larger groups. The bedrooms are upstairs and each with its own bathroom. The cleanliness of the house and the rooms is impeccable. Our stay was short and we were sorry we couldn't stay longer. The hosts are one of the most polite people we have ever met. One of the perhaps less important things, but I have to emphasize it, and that is the barbecue. Perfect."
- Mario
21.11.2021