Finest selection of villas in Croatia
Explore our carefully selected villas, choose just the right one for you and book a stay with confidence
Discover Croatia
Why book with us
From a villa by the beautiful Adriatic Sea to a perfect holiday home in the magical Croatian countryside, we've got you covered! In order to ensure you can easily find an amazing place to relax and fully enjoy a holiday with all your desires and needs met, we have handpicked exceptional villas from reliable hosts for you to choose from.
About us



A NEW DAY, A NEW VILLA - CHECK OUT OUR NEWCOMERS
Latest additions to our selection
EXPERIENCE BEAUTY, EXCITEMENT & PLEASURE ON HOLIDAY
Explore the very best of Croatia
Feel Croatia with all your senses! Actively explore its beautiful landscapes along the coast and in the countryside, delight in delicious dishes, discover the legends and heritage … and have fun every step of the way.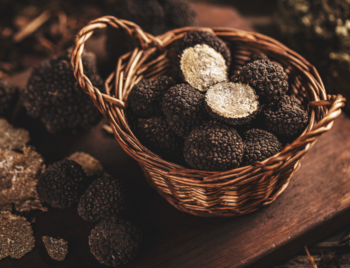 Gastro
Our selection
Filter by interest
TAKE OUR WORD FOR IT … AND SEE WHAT OTHERS ARE SAYING
Our guests say that…
What a charming home in such a charming little village! We would give it six stars out of 5. We booked our stay to escape the day-to-day and enjoy a spa-like vacation. This home did not disappoint! Everything about our stay was simply perfect. It all started with our welcome, which was top-notch. The views are simply breathtaking, the scenery around Gracisce, in general, does not disappoint. We look forward to visiting again.
- Chris (Villa Katarina)
15.01.2021
We got a brand new villa with all extras. The location is a nice quiet village but only 20 min from Porec, the nearest bigger city in the beach area. Thank you for the great hospitality.
- Nils (Villa Edoardo)
04.04.2021
Very nice place with amazing utilities. Our stay couldn't have been any better. Thanks to the very friendly host as well!
- Boris (Villa Leonardo)
15.04.2021
It is an excellent, completely new property, beautifully designed and very nicely equipped with everything necessary for a comfortable stay. The hosts are extremely friendly and went above and beyond to make us feel welcome. We would stay again anytime!
- Ivan (Villa Arman)
11.06.2021
This has been one of the best holidays ever. The location is great. It's quiet and the perfect place to relax. We loved traveling to the beaches, which our host suggested. All of them were amazing and within reach. The cleanliness and the service provided by the host were impeccable. Everything was in perfect condition and the host even went out of his way to clean the hot tub. The communication was fast and reliable. We always felt like a priority and our custom requests were dealt with quickly. I can completely recommend this Villa to anyone looking for a relaxing and fun holiday.
- David (Villa Ansi)
08.07.2021
The villa is even better than the pictures tell you. The pool is very big and you have a very nice view of the coast. Most top sightseeing destinations are within half an hour's drive. I definitely recommend this villa for a great holiday stay in Istria, Croatia.
- Peter (Villa Efa)
14.08.2021
We had a very nice time at Villa Maslina. The house is new and very well equipped. The owners are very friendly and helpful. The pool is a good size for four people and the garden is ideal for sunbathing and dining under the gazebo. There is a delicious pizzeria that can be reached in just 2 minutes on foot. It is also possible to order breakfast from the hosts. We were also offered a change of towels and a bit of tidying up after a week. We went for a walk with our dog in the nearby forest (5min walk). We found the Busola Beach area (15 minutes by car) particularly nice with a dog. It is only a short drive of about 5-10 minutes to Poreč, where you will find many supermarkets as well as a very nice old town with many restaurants. We would spend our vacation there again at any time.
- Nora (Villa Maslina)
29.08.2021
Beautiful house in the Mediterranean palazzo style with matching furnishing style. The kitchen, bathrooms, and bedrooms are air-conditioned, adequately equipped, and clean. Since the renovation or expansion should not have been too long ago, everything is in good technical and structural condition. The second half of the villa is empty and is to be renovated. In this case also a beautiful holiday destination with its own pool for 2 families or a large family...
- Andre (Villa Vigneri)
30.08.2021