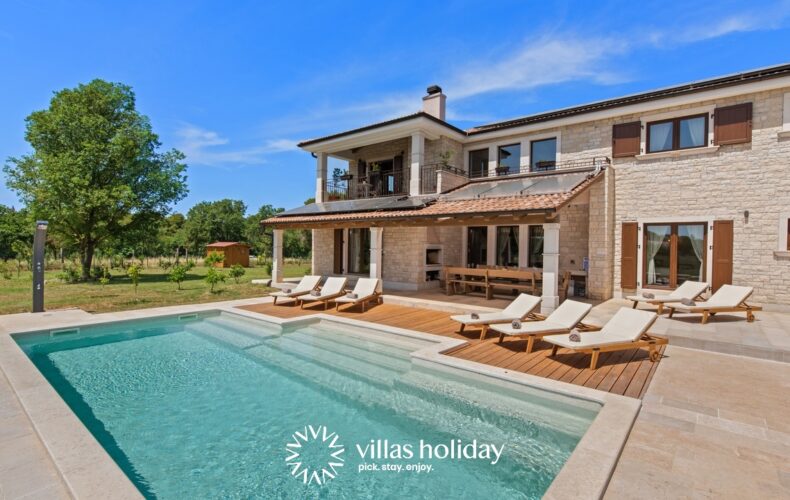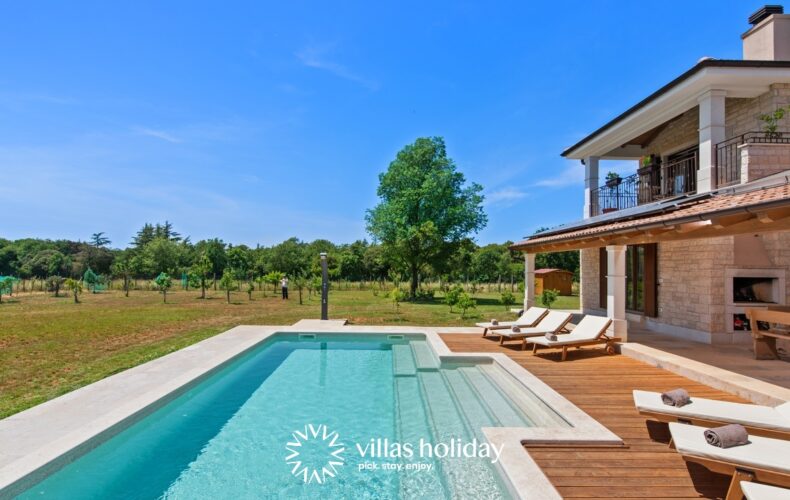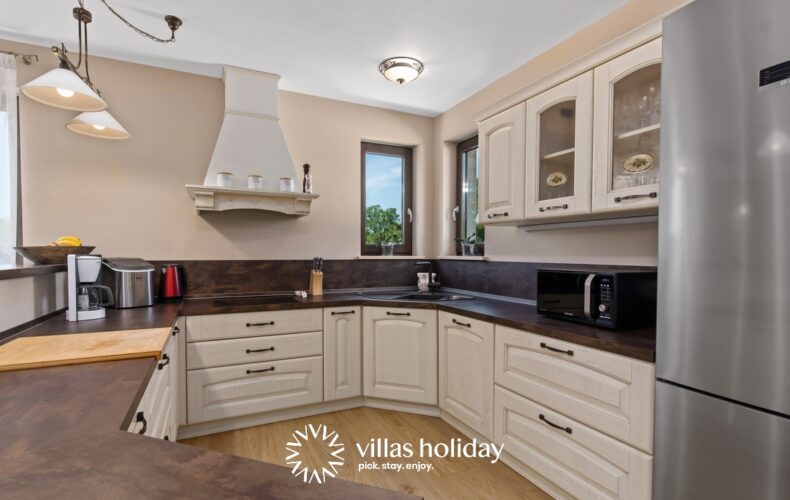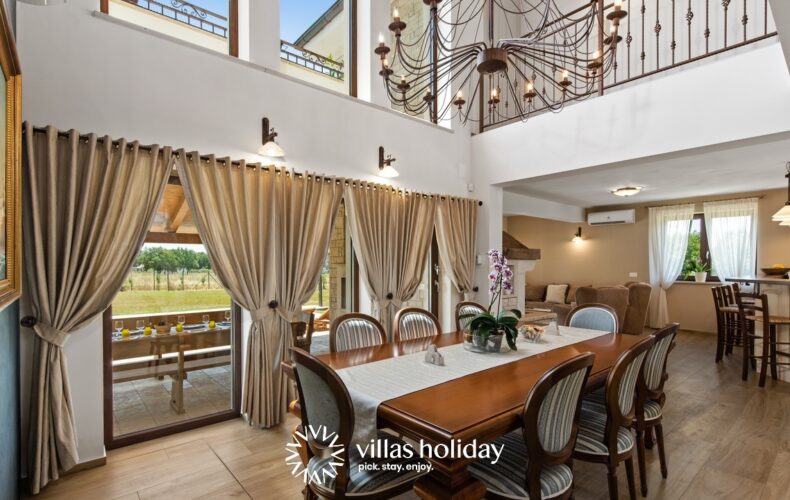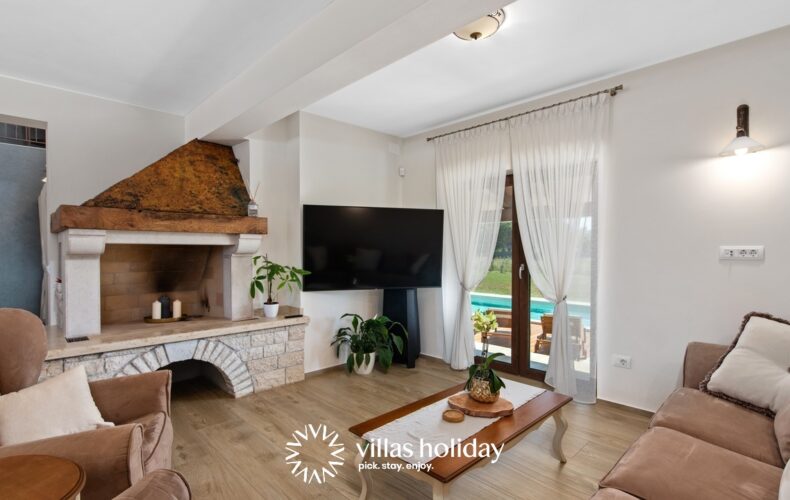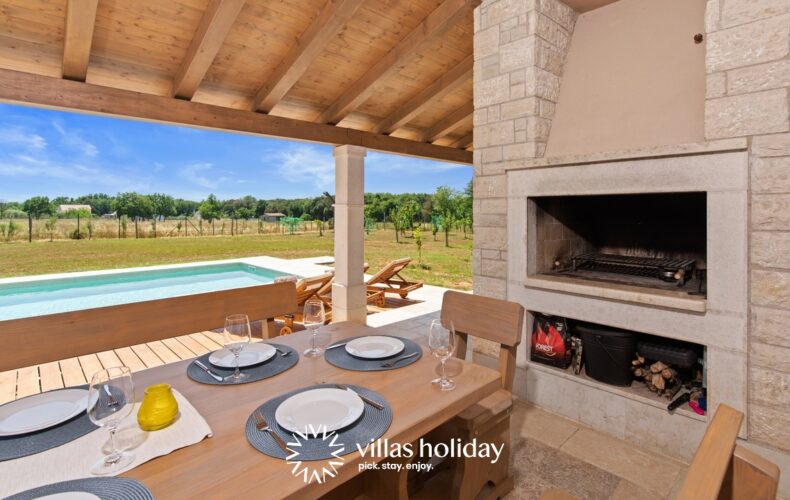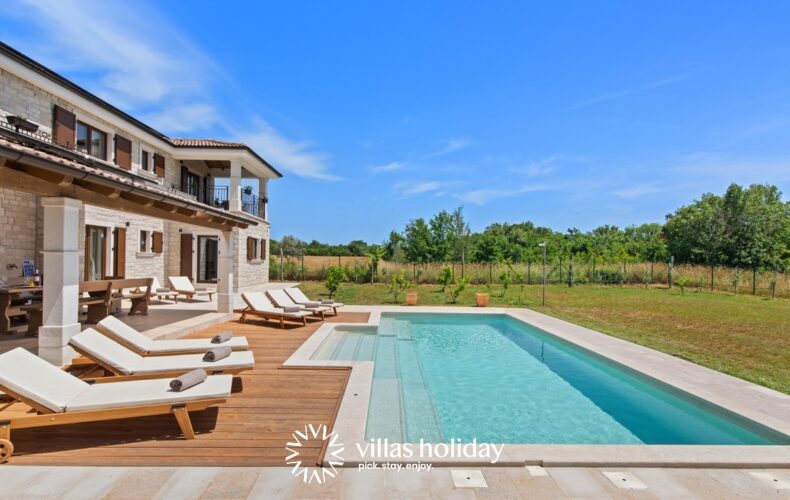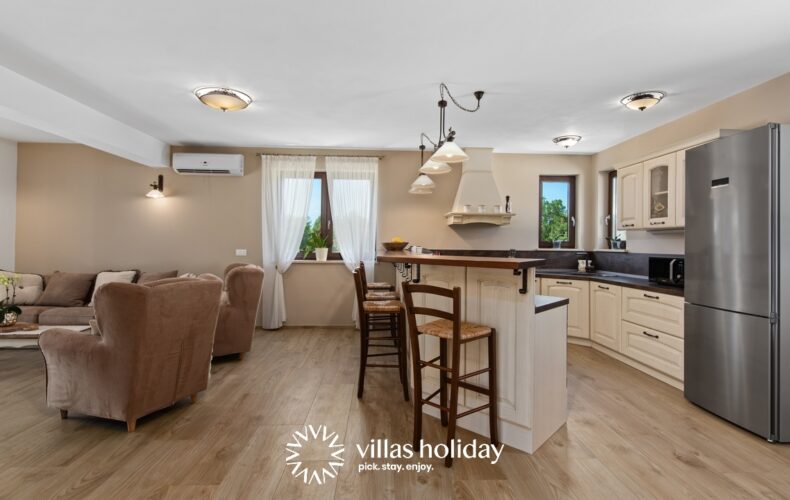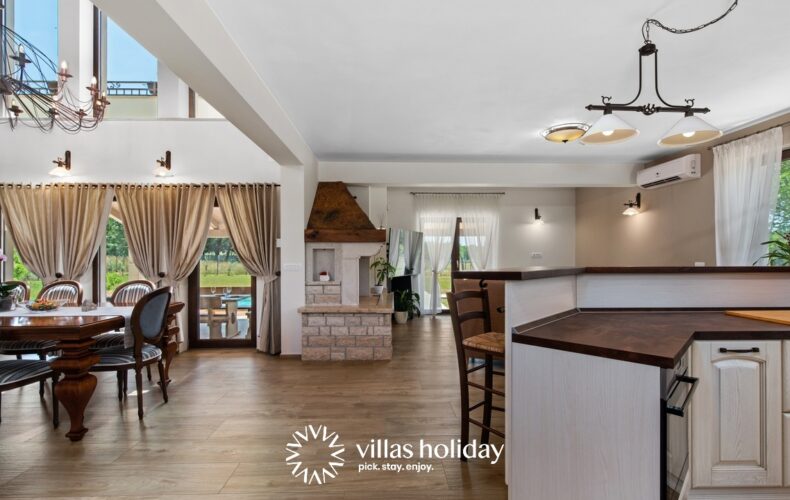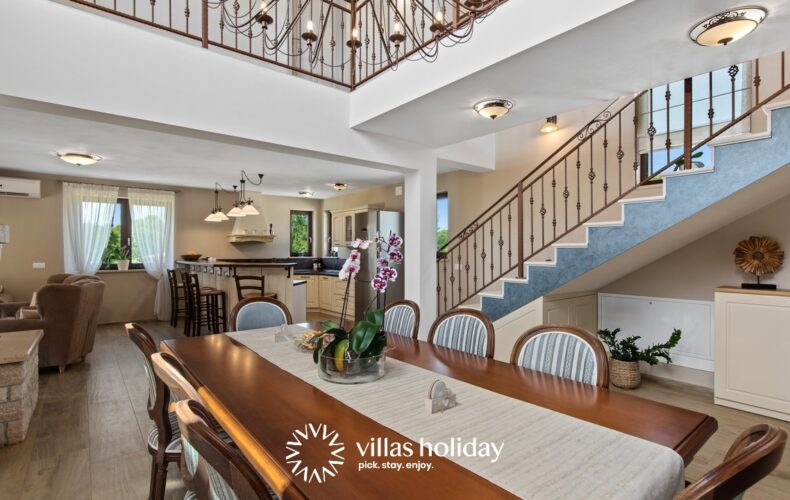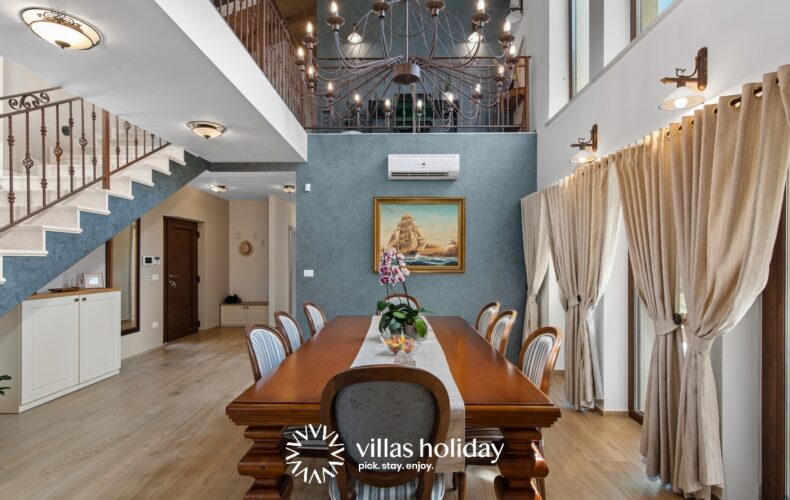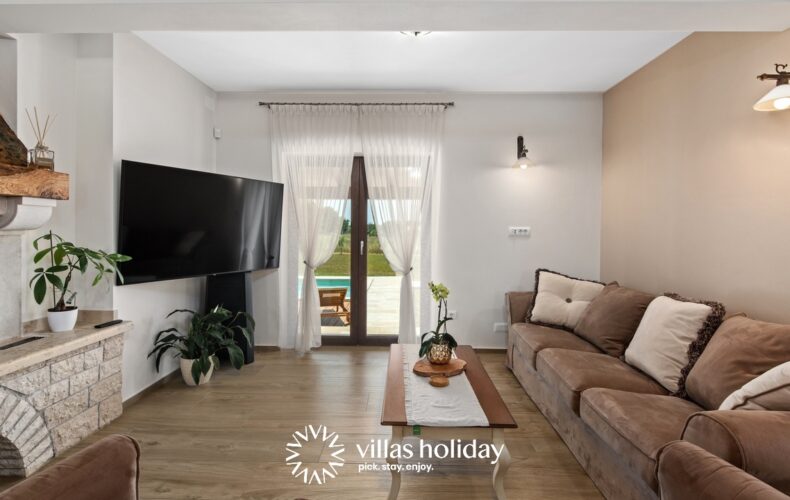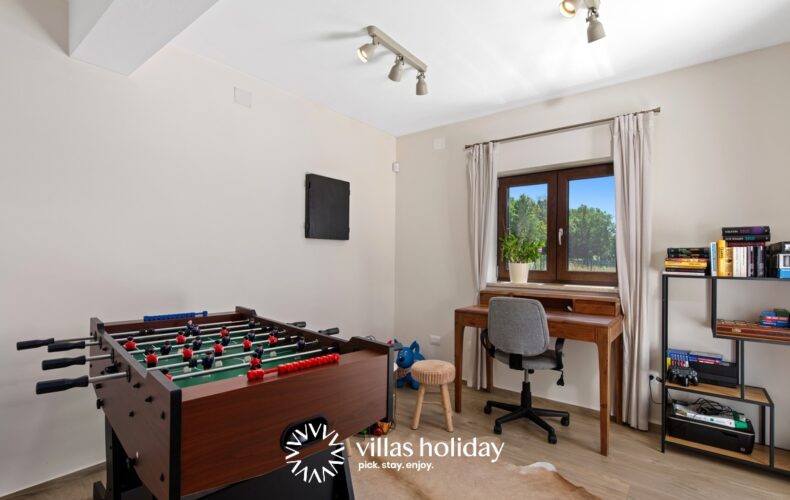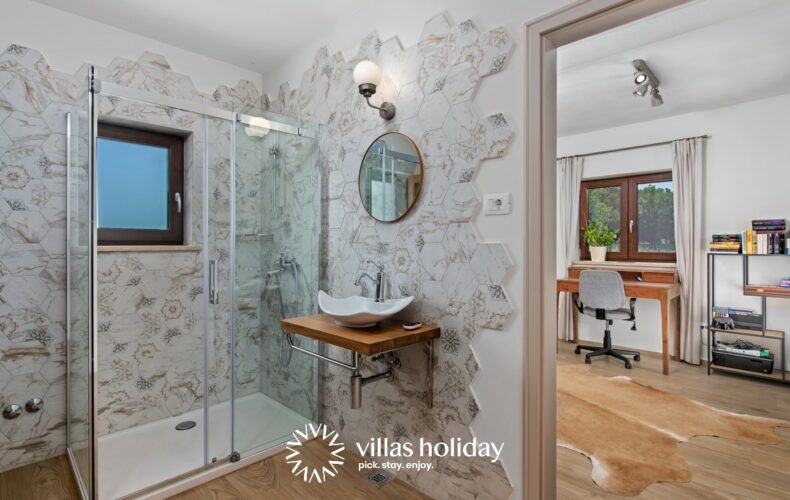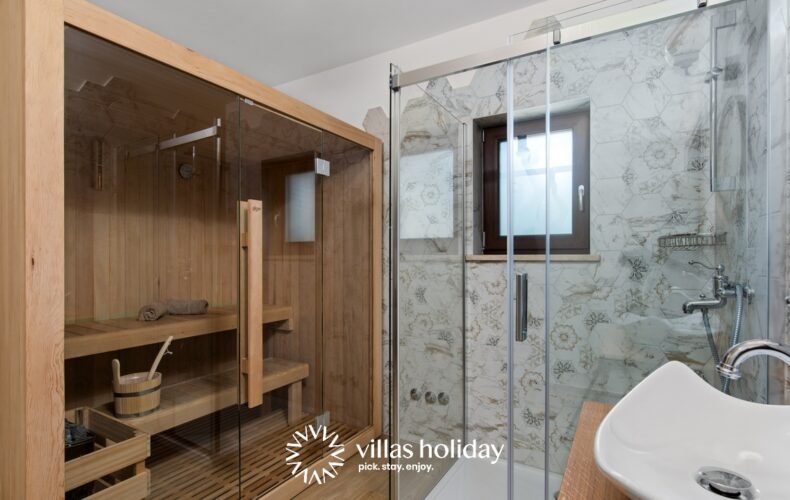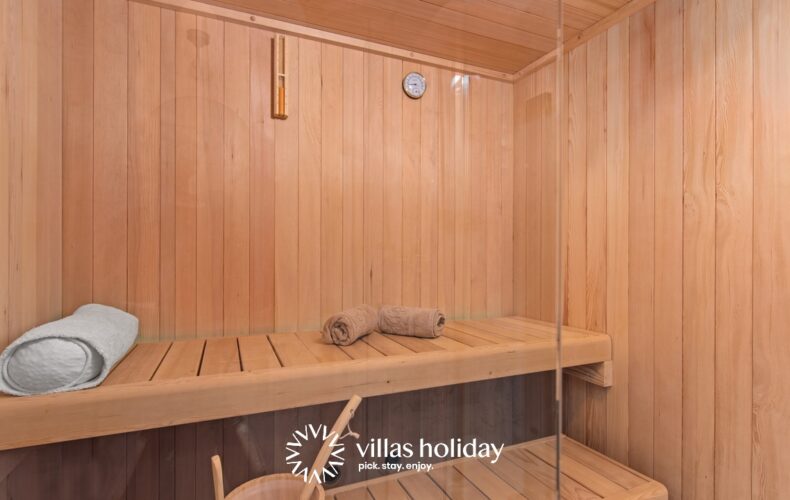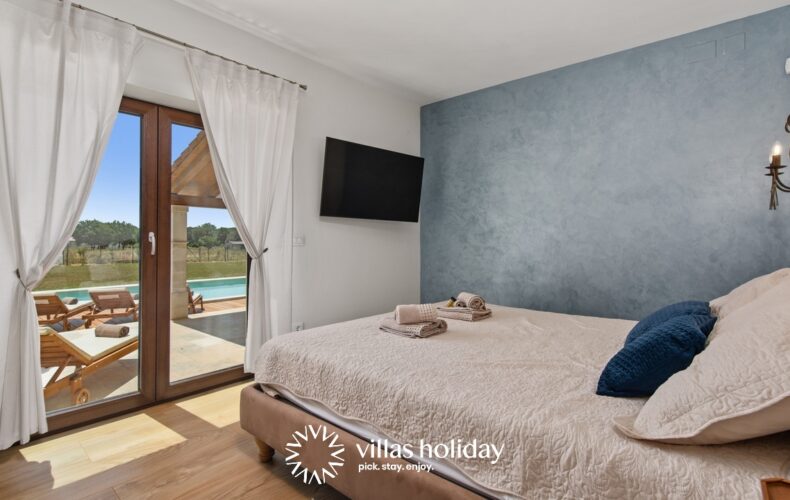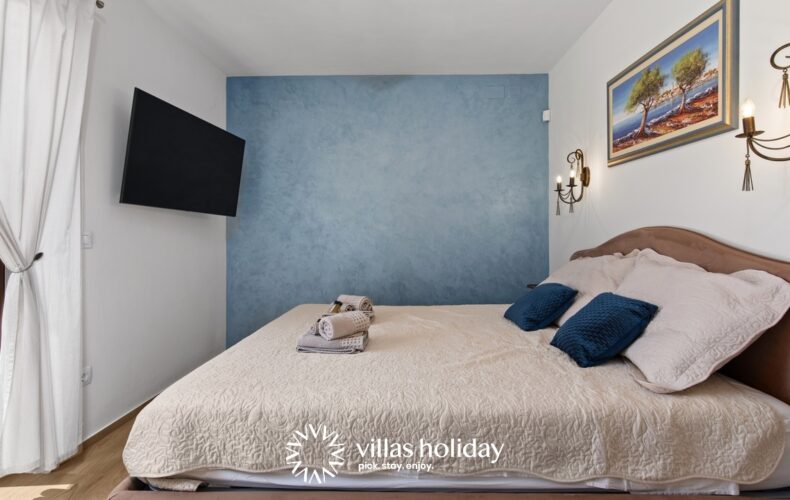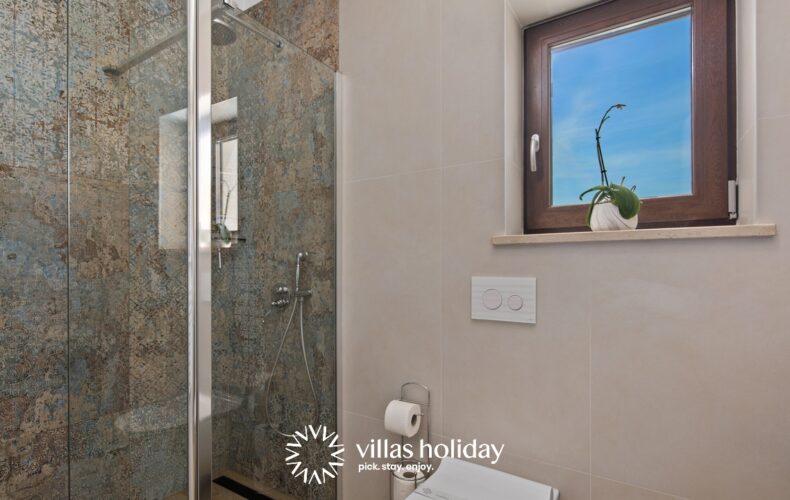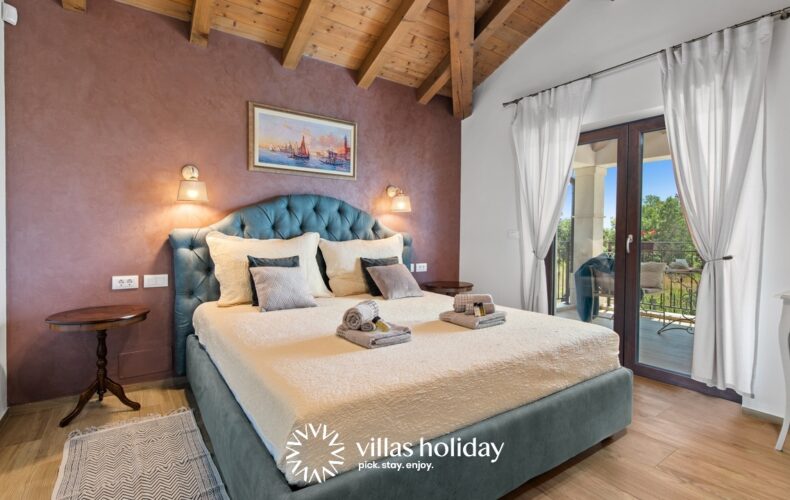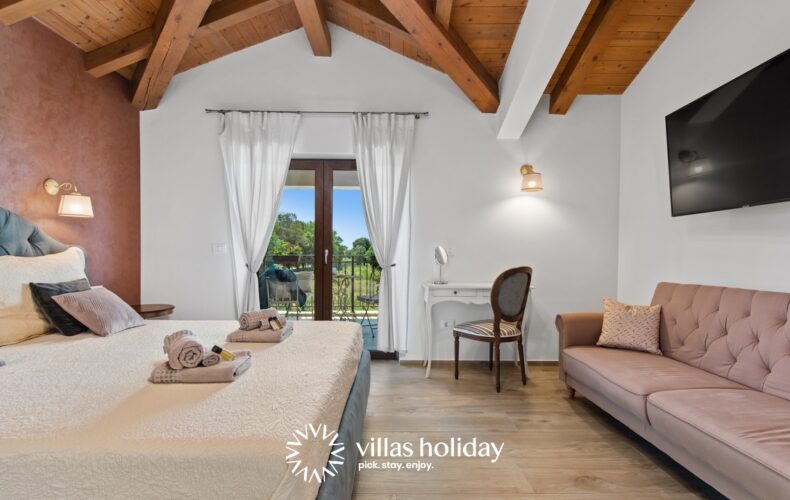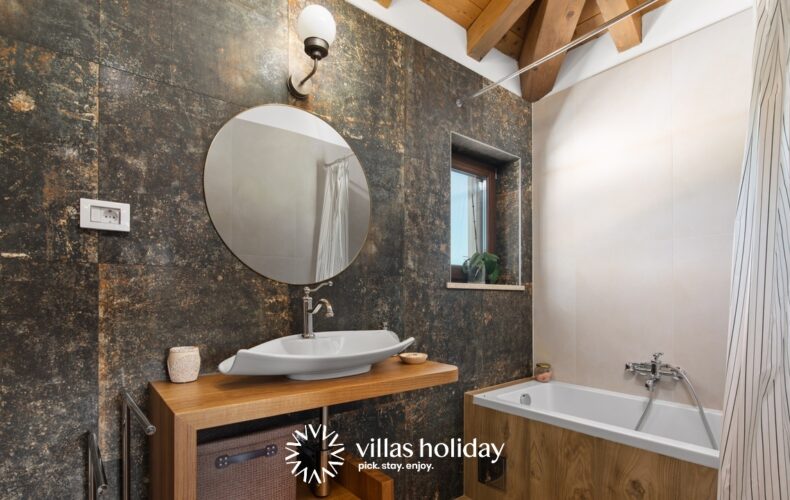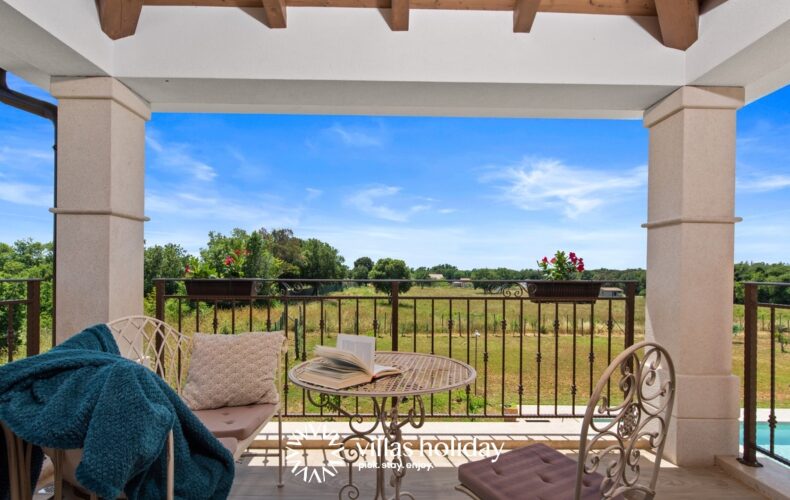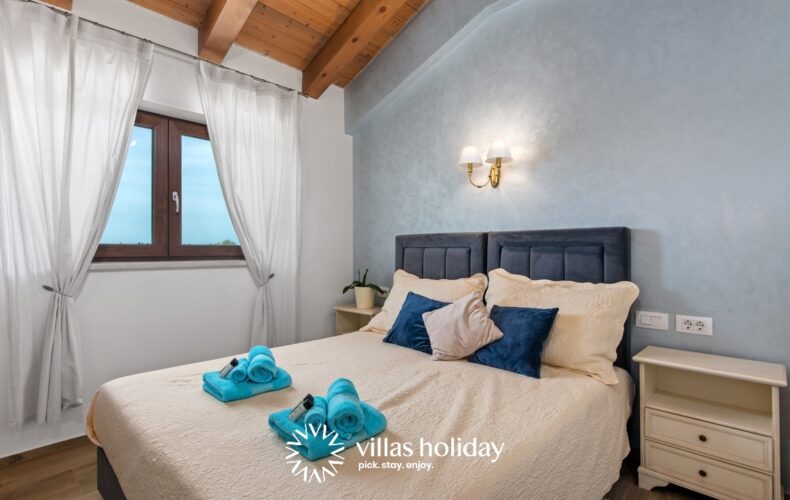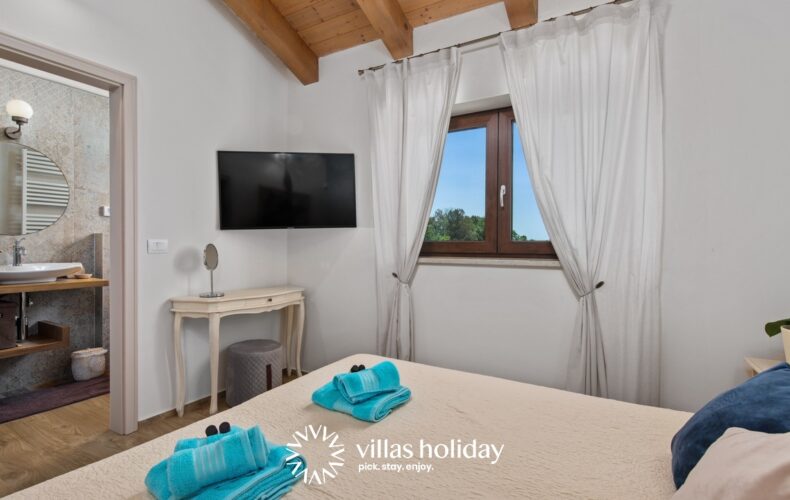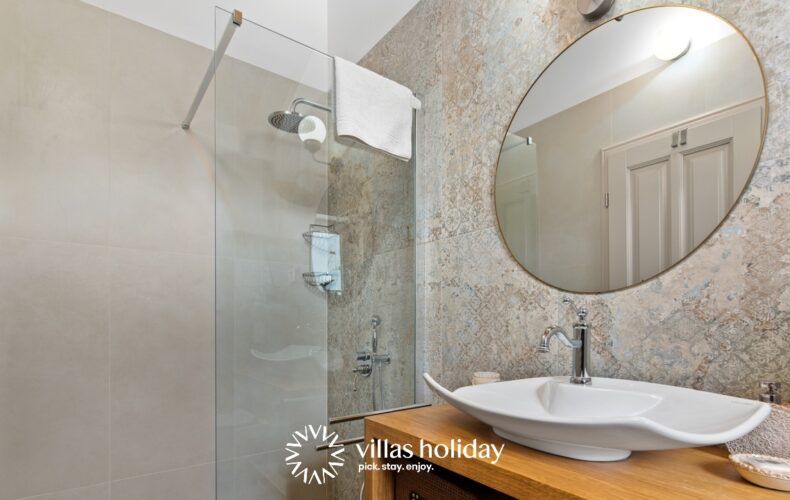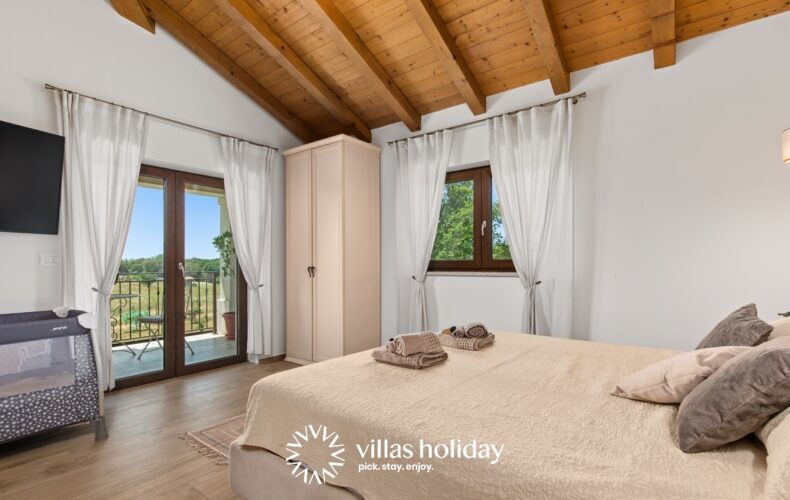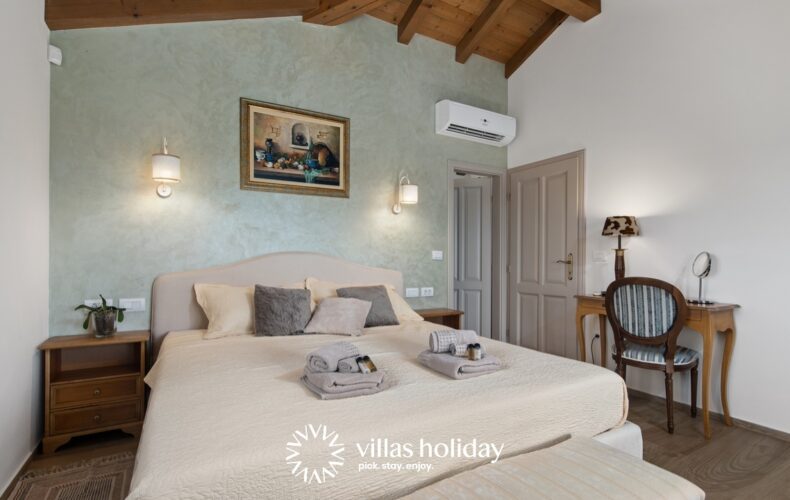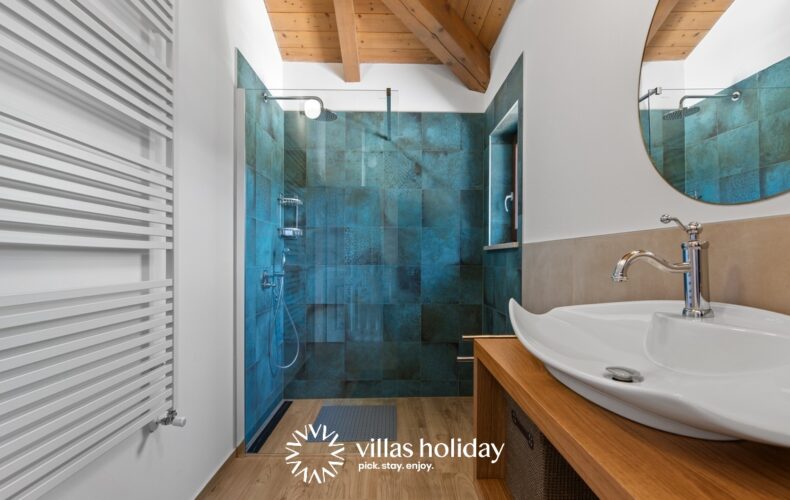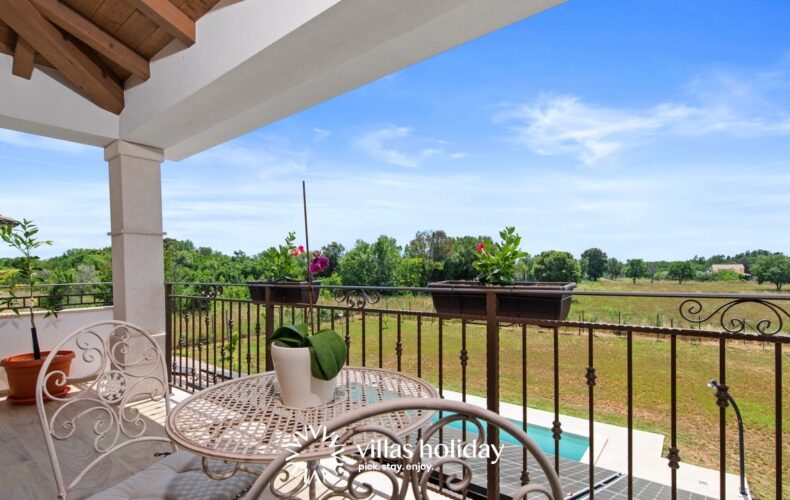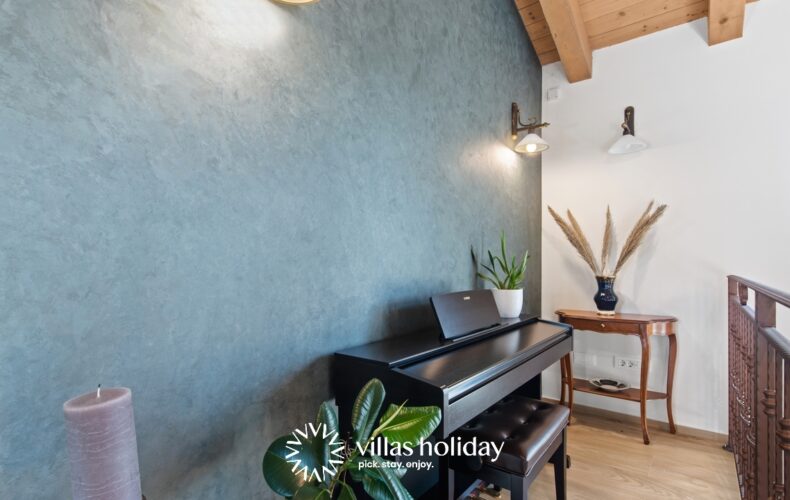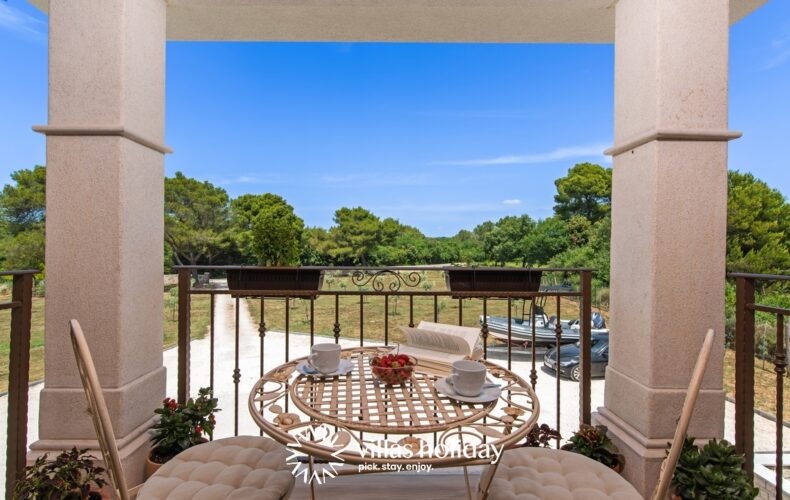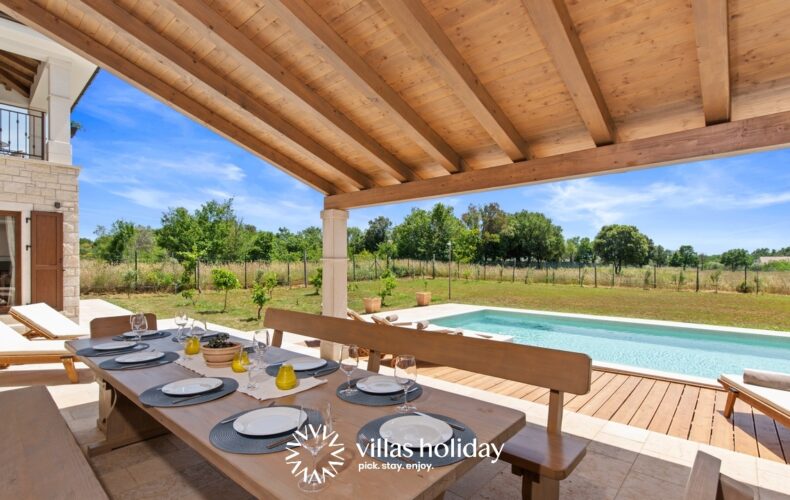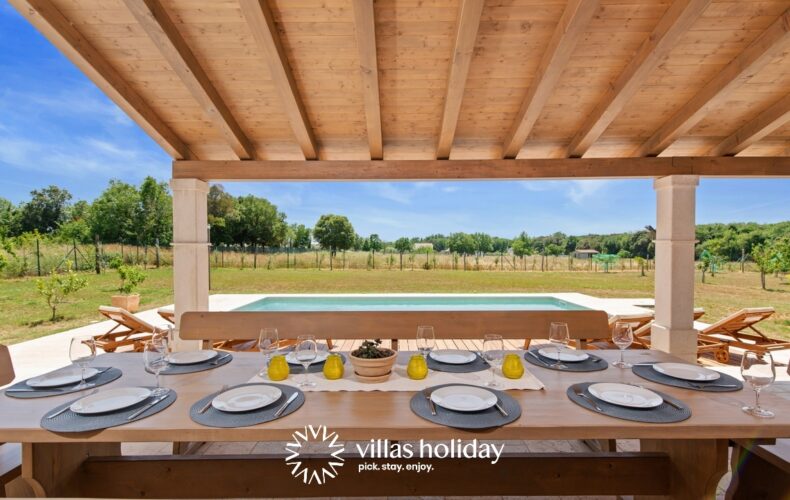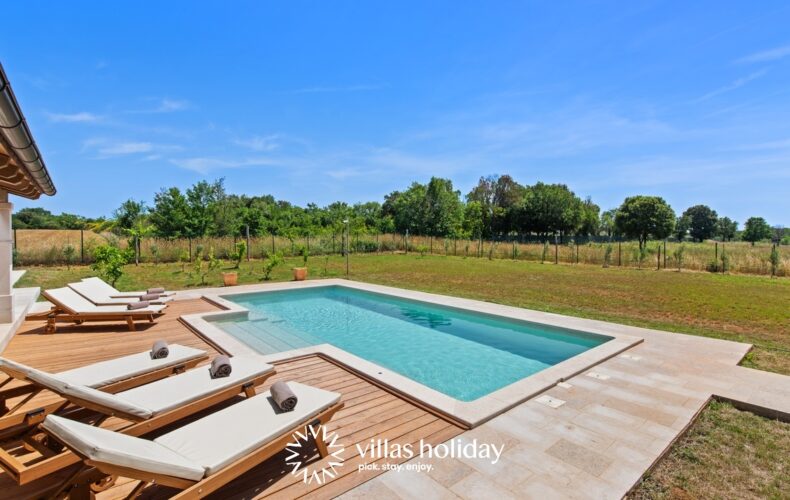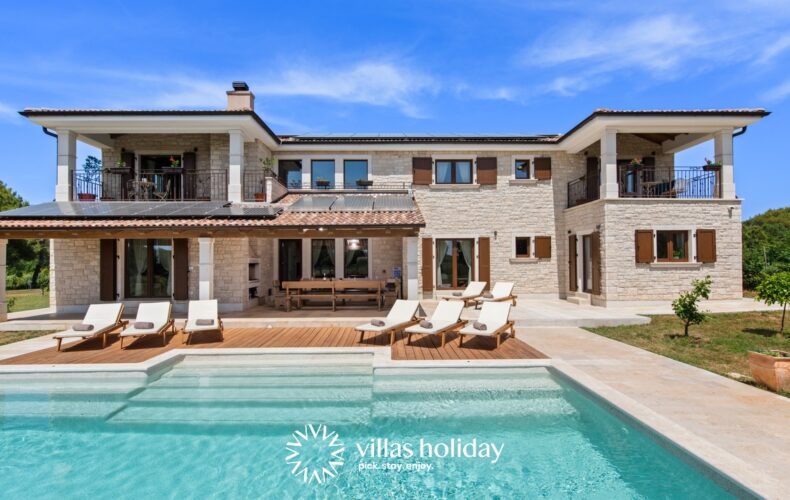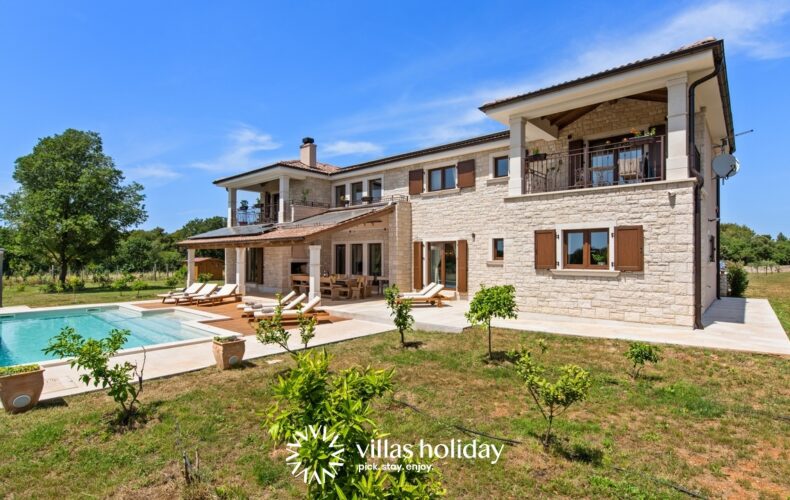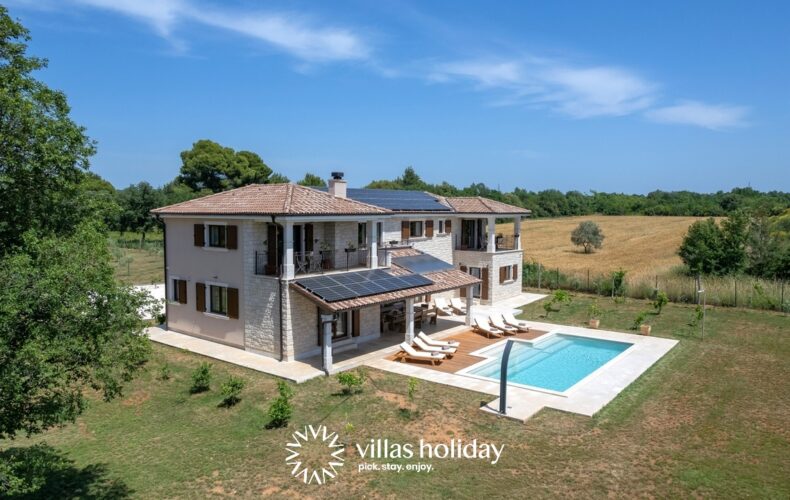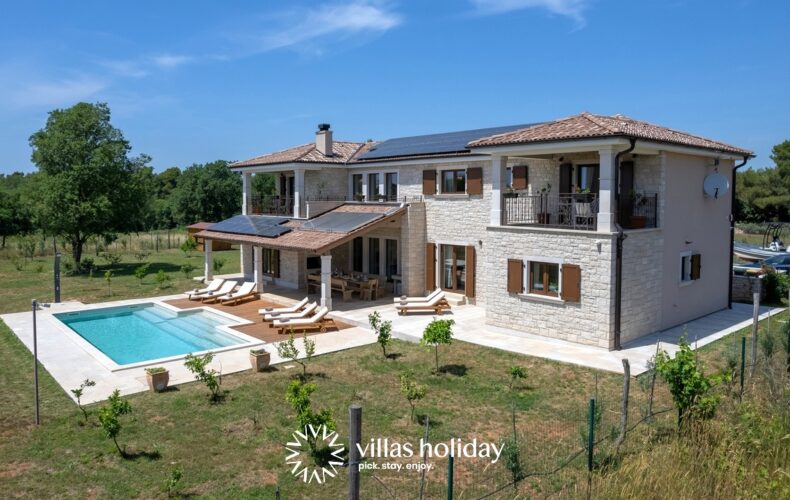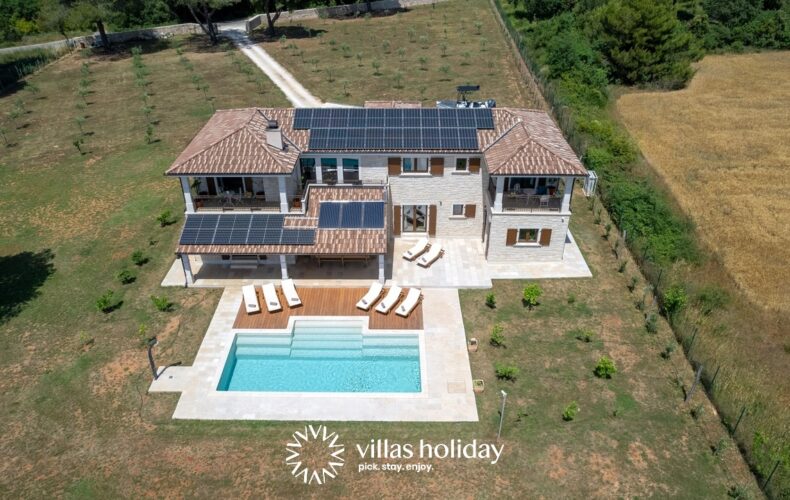 Elegant Villa Campagna with a swimming pool
16:00
10:00
8
4
4
240m²
Galižana, Croatia
Find your perfect retreat in the modern Villa Campagna with a pool and a sauna, in the quiet village of Galižana, western Istria. Book your holiday now!
Unwind in the midst of the wonderful Istrian countryside on your holiday in the beautiful Villa Campagna! Situated in a quiet village not far from Pula, the villa is an excellent choice for a large family or a group of 8 people looking for a peaceful escape from daily rush and noise.
The 2-floor villa offers 4 exquisite bedrooms ready to host you for a luxury retreat. The ground floor is where the magic starts. The wide and open space concept gives a special touch to your holiday. A fully equipped kitchen is always ready for your cooking skills to be shown. Serve your meals in a big dining area of the villa and be sure the rest yourself in a modern living room. If you need to release the stress out of you, the best way to do it is to use the sauna, and you`ll love it. And yes, there is a game room for you and your kids to have fun.
Going outside, you`ll notice something special. The villa is surrounded by nothing but pure Istrian greenery. On top of that, there is a swimming pool for your morning swim or afternoon relaxation. Doesn`t that sound like a retreat? Finish your day with a nice barbecue while enjoying the rest of the night on the terrace of the villa.
Villa Campagna is located in a small authentic Istrian village of Galižana, just 6 km away from Pula. If you are in the mood for tasting Istrian dishes, you`ll need only a 10-minute drive to some local restaurants. The nearest airport is Pula (11km) while the Croatian-Slovenian crossing border is 75 km.
Amenities
Basic
House area: 240 m²

Property area: 7251 m²

Bathrooms: 4
Parking spots: 6

Toddler bed

Pool: 36 m²
Private parking

WiFi

Sauna
Fully fenced yard
Pets are not allowed.
Cooling and heating with heat pump system (facoils system).
The villa has an alarm protection system and video surveillance.
The pool is regulated by electrolysis.
Location
Distances
Airport
11 km
Restaurant
6 km
Infirmary
8 km
Beach
5 km
Pharmacy
6 km
Supermarket
4 km
Mini Market
6 km
City center
6 km
Pub/Bar
3 km
Map